Blue Cross Rehoming Service, Barnstaple
Blue Cross Rehoming Service | Devon | Barnstaple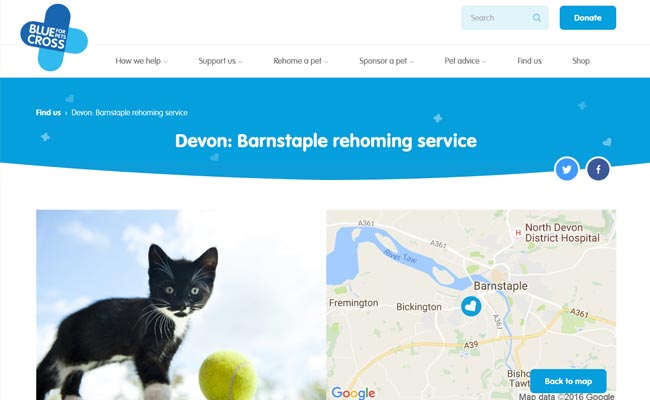 Blue Cross Barnstaple Rehoming Service, Barnstaple – The Blue Cross Barnstaple Rehoming Service has cats looking for new, permanent and loving homes. Before adoption, our cats are cared for by volunteers who offer temporary foster care, rather than one of our rehoming centres. Our volunteer co-ordinators operate the scheme in their local area by providing administrative support, while the carers provide daily animal care.
Add your rescue group to the directory
We are happy to provide free listings for recognised charities and voluntary organisations involved in pet rescue.