Country Hill Animal Shelter, Kingsbridge
Country Hill Animal Shelter | Devon | Kingsbridge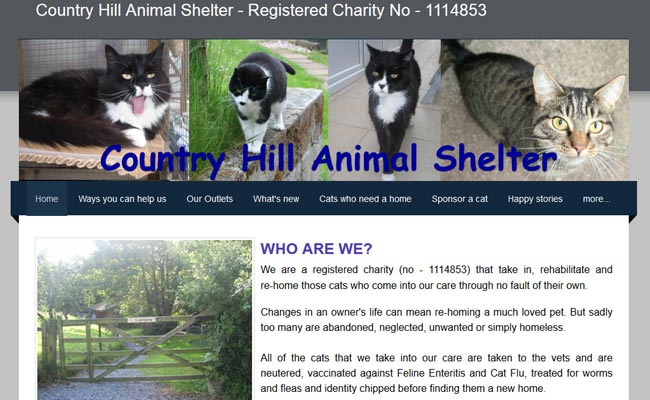 Country Hill Animal Shelter, Kingsbridge – The Country Hill Animal Shelter in Kingsbridge, Devon, is a registered charity that takes in, rehabilitates and re-homes cats who arrive at our shelter through no fault of their own. Some of these cats are strays, some have been abandoned and some are handed in by owners who cannot keep them, for one reason or another. All of them are looking for new homes, so if you are willing to adopt a homeless cat, we'd love to hear from you. All of the cats that pass through Country Hill Animal Shelter are given veterinary care and are neutered, vaccinated against Feline Enteritis and Cat Flu, treated for worms and fleas and identity chipped before finding them a new home. We have re-homed over 800 cats since the charity started in 2006. We are situated in Kingsbridge, Devon and always have a large number of cats at our shelter looking for a new loving home with a long list of other cats waiting to be taken in.
Add your rescue group to the directory
We are happy to provide free listings for recognised charities and voluntary organisations involved in pet rescue.