RSPCA Little Valley Animal Shelter, Exeter
RSPCA Little Valley Animal Shelter | Devon | Exeter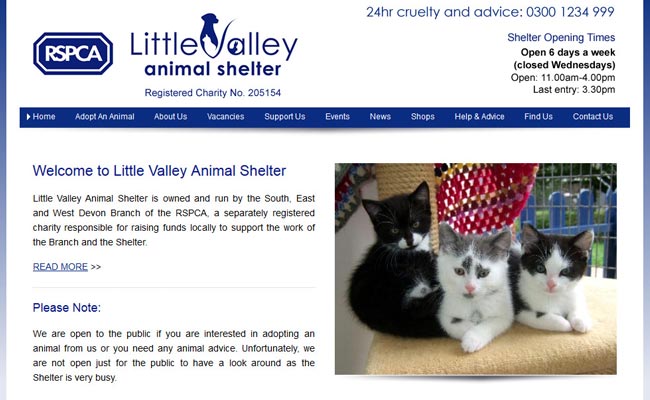 RSPCA Little Valley Animal Shelter, Exeter – Little Valley Animal Shelter is owned and run by the South, East and West Devon Branch of the RSPCA. We are open to the public if you are interested in adopting an animal from us or you need any animal advice.
Add your rescue group to the directory
We are happy to provide free listings for recognised charities and voluntary organisations involved in pet rescue.