Cats Protection National Cat Centre, Haywards Heath
Cats Protection National Cat Centre | Sussex-East | Haywards Heath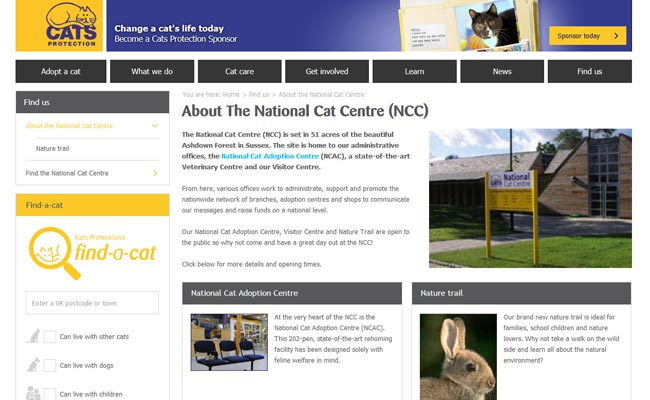 Cats Protection National Cat Centre
National Cat Centre, Chelwood Gate, Haywards Heath, East Sussex RH17 7TT
Contact : 01825 741 330
Website : Click to visit this group's website
Email not Available
Cats Protection National Cat Centre, Haywards Heath – The Cats Protection National Cat Centre is based the Ashdown Forest in Sussex. In addition to our administrative offices, the site contains the National Cat Adoption Centre, a state-of-the-art Veterinary Centre and our Visitor Centre. It is the UK's largest cat rehoming centre. If you are looking to home a cat, we can help you choose one that is best suited to your home. Visitors to our centre in Chelwood Gate can meet our feline residents waiting for their forever homes and talk to our dedicated staff about cats in our care.
Add your rescue group to the directory
We are happy to provide free listings for recognised charities and voluntary organisations involved in pet rescue.