Celia Hammond Animal Trust, Hastings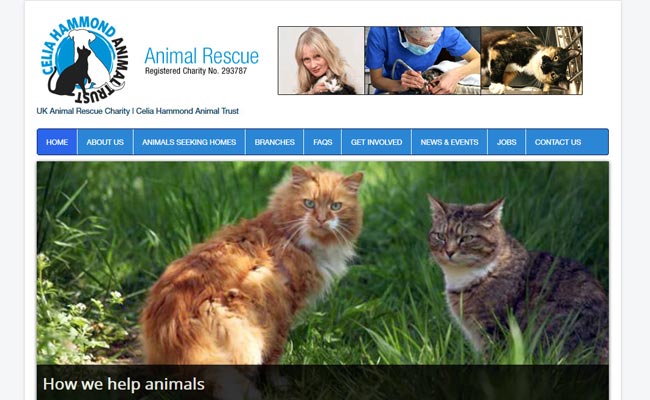 Celia Hammond Animal Trust Hastings, Hastings – The Celia Hammond Animal Trust includes two London Veterinary Clinics, the East Sussex Cat Sanctuary and Head Office. We have all sorts of cats needing homes – from pairs of kittens to elderly cats; cats needing homes with gardens and cats suitable for indoor-only homes, single cats, pairs or trios plus feral and semi-feral cats who are seeking suitable outdoor homes.
Add your rescue group to the directory
We are happy to provide free listings for recognised charities and voluntary organisations involved in pet rescue.