Wanderers Haven Animal Sanctuary, Upminster
Wanderers Haven Animal Sanctuary | Essex | Upminster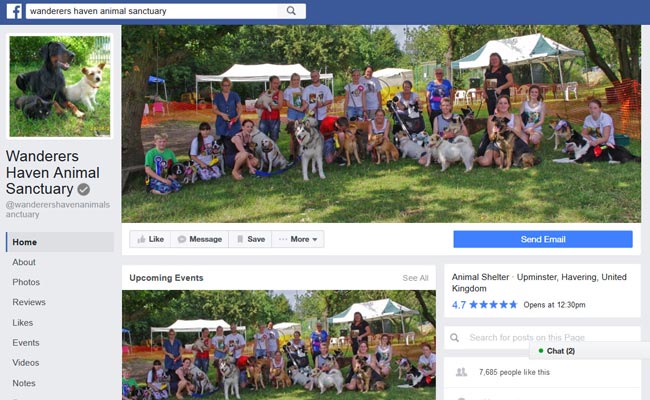 Wanderers Haven Animal Sanctuary
Brookmans Park Drive, Front Lane, Cranham, Upminster, Essex RM14 1LW
Contact : 07763 646257
Website : Click to visit this group's website
Email not Available
Wanderers Haven Animal Sanctuary, Upminster – Founded in 1961, the Wanderers Haven Animal Sanctuary in Cranham, Essex rescues many types of animals, including horses, ponies, goats, sheep, ducks, geese, chickens, cats, dogs, rabbits, guinea pigs, along with other small animals and birds. We have a non destruction policy and any animals that come into our care stay with us until they are rehomed. Some animals which are unsuitable for rehoming live permanently at the sanctuary. All dogs and cats rehomed are neutered before adoption, and if animals aren't old enough, a neutering agreement will be signed by new owners.
Add your rescue group to the directory
We are happy to provide free listings for recognised charities and voluntary organisations involved in pet rescue.