Celia Hammond Animal Trust, Lewisham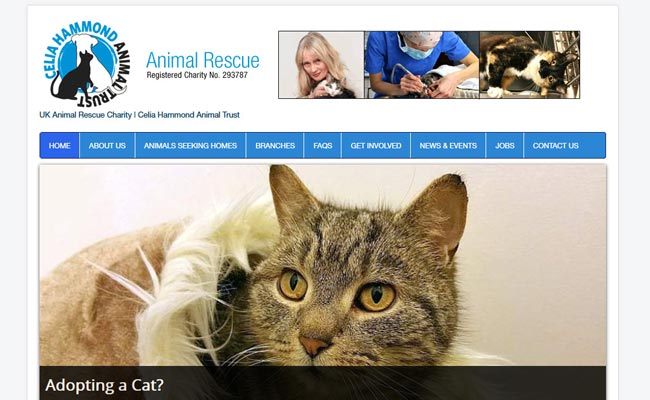 Celia Hammond Animal Trust Lewisham, Lewisham – The Lewisham Branch of the Celia Hammond Animal Trust opened in October 1995 with the aim of providing a low cost neuter and vaccination clinic, bringing responsible pet ownership within the reach of everyone. The centre provides low cost neutering and veterinary services for pets belonging to owners on benefits or on low incomes and hosts a busy cat rescue and homing centre for unwanted, abandoned, stray and feral cats.
Add your rescue group to the directory
We are happy to provide free listings for recognised charities and voluntary organisations involved in pet rescue.