Hounslow Animal Welfare Society, Hounslow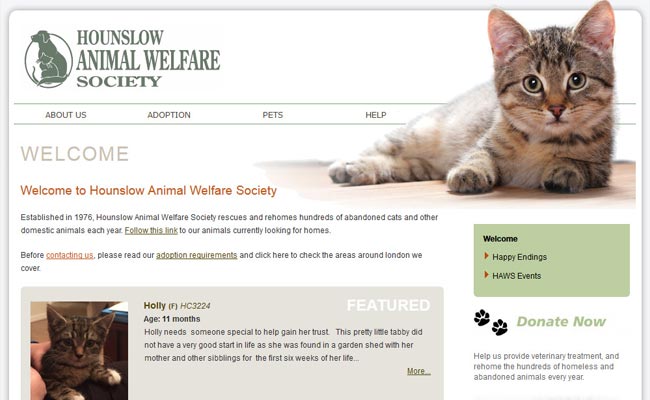 Hounslow Animal Welfare Society
Contact Details
Contact Tel :020 8560 5443
Website :Click to visit website
Email :Use the email form provided below
Established in 1976, Hounslow Animal Welfare Society rescues and rehomes hundreds of abandoned cats and other domestic animals each year. We deal with hundreds, sometimes thousands of animals, many of these taken into our care for rehoming. Others are helped with veterinary care. Cats, kittens, rabbits, guinea pigs, dogs, other mammals, birds, reptiles, and fish all need our help, and are awaiting rehoming.
Add your rescue group to the directory
We are happy to provide free listings for recognised charities and voluntary organisations involved in pet rescue.