Animal Samaritans, welling
Animal Samaritans | Kent | welling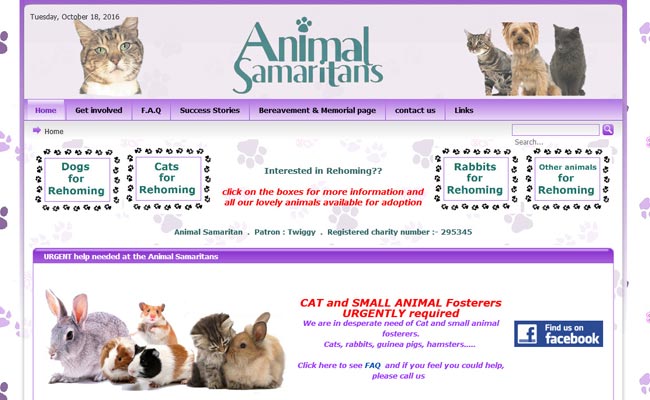 Animal Samaritans, welling – Animal Samaritans is a regional UK registered charity operating in South East London and North West Kent. The aim of Animal Samaritans is to rescue, provide care and shelter for unwanted, abandoned, neglected or ill-treated animals and to provide new homes for them wherever possible. We have a non-destruction policy and promote the neutering and microchipping of pets. We do not have a rescue centre facility so we rely on volunteers and fosterers to provide temporary care prior to rehoming. We are always looking for new help so please contact us if you feel able to do so.
Add your rescue group to the directory
We are happy to provide free listings for recognised charities and voluntary organisations involved in pet rescue.