Cats Protection - Maidstone Centre, Maidstone
Cats Protection - Maidstone Centre | Kent | Maidstone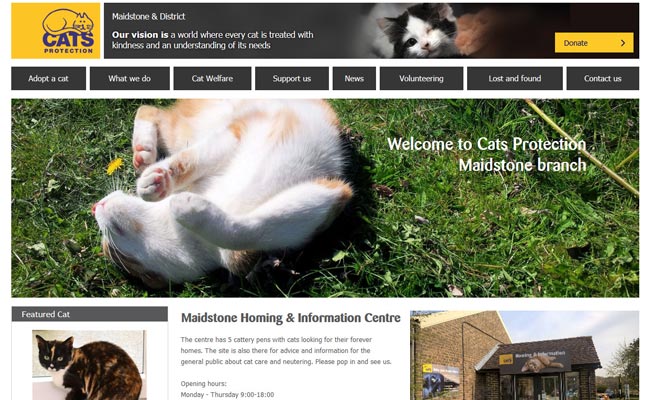 Cats Protection - Maidstone Centre
Newnham Court Shopping Village, Bearsted Road, Maidstone, Kent ME14 5LH
Contact :Not Available
Website : Click to visit this group's website
Email not Available
Cats Protection, Maidstone – The Cats Protection – Maidstone Centre – has 5 cattery pens with cats looking for their forever homes. The site is also there for advice and information for the general public about cat care and neutering.
Add your rescue group to the directory
We are happy to provide free listings for recognised charities and voluntary organisations involved in pet rescue.