Alver Vets Group, Fareham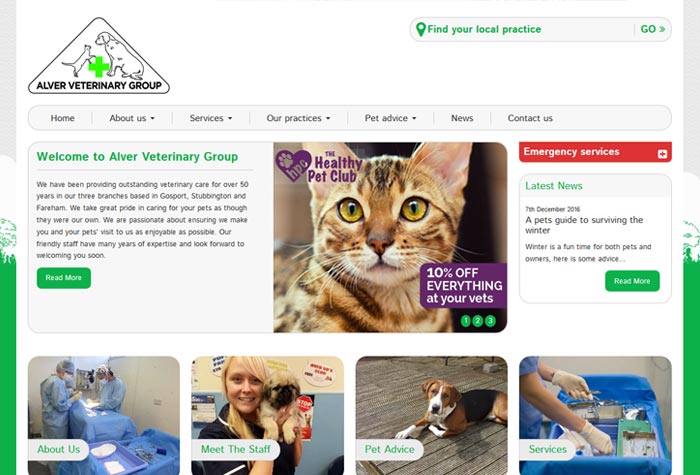 2a Grove Road,
Fareham, Hampshire PO16 7TE
Contact Details
Contact Tel :01329 289354
Website :Click to visit website
Email :Not Available
Other Information
For more information about Alver Vets Group, you can visit them in person, visit their website, telephone or send them an email (if available) using the form below.
Sorry, emailed enquiries are not possible
Add your vets clinic to the directory
Adding your veterinary practice to the directory is simple and cost effective. To find out more, click below.