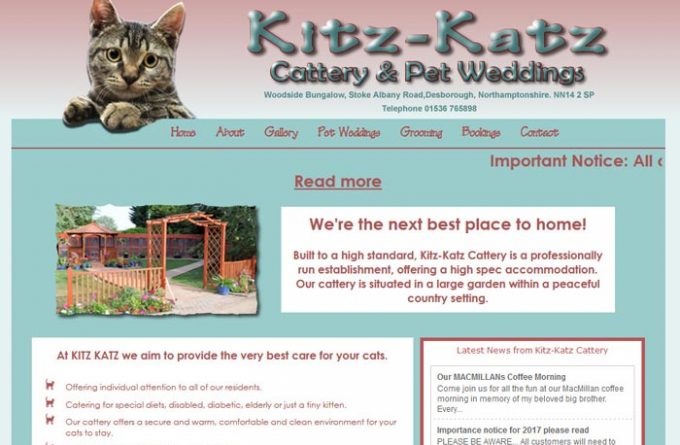 Woodside Bungalow, Stoke Albany Road, Desborough
Northamptonshire, NN14 2SP
Contact Details
Contact Tel :01536 765898
Website :Click to visit Website
Email :Use the email form provided below
Kitz Katz cattery is situated in a large garden within a peaceful country setting in Desborough. The cattery provides accommodation for both individual cats and small groups
Each pen has individual heat pads to keep cats warm, and a good size run with a large sized garden so they can watch the birds. There are also toys and scratch posts available to keep cats amused during their stay.
Other Information
For more information about Kitz - Katz, you can visit them in person, visit their website, telephone or send them an email (if available) using the form below.
Individual Suites

Family Suites

Toys provided