Winterpick Cattery, Horsham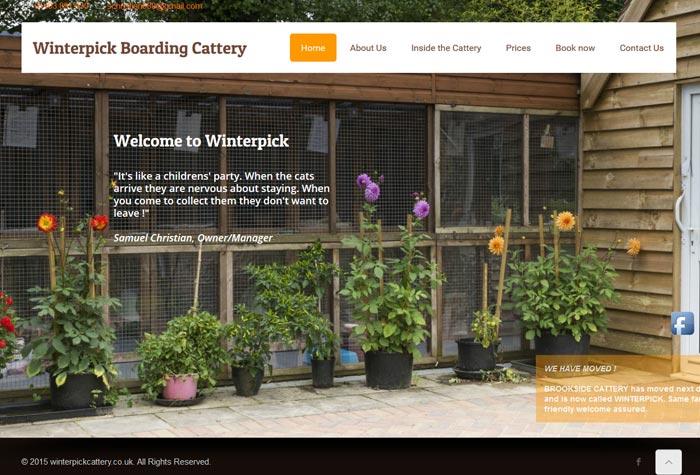 Church Lane, Plummers Plain, Horsham
West Sussex, RH13 6LU
Contact Details
Contact Tel :01403 891930
Website :Click to visit Website
Email :Use the email form provided below
Winterpick Cattery, formerly called the Brookside Cattery, is a small purpose-built and family run cattery not far from Manning's Heath, Horsham, in West Sussex. The cattery is located in quiet gardens and offers its guests a day-long view of the passing wildlife.
Other Information
For more information about Winterpick Cattery, you can visit them in person, visit their website, telephone or send them an email (if available) using the form below.
Individual Suites

Family Suites

Toys provided
Add your boarding cattery to the directory
Adding your cattery to the cattery directory is simple and cost effective. To find out more, click below.